Private Network Service
Business Challenge
Legacy International Carrier services are expensive and inflexible. Customers don't want to deal with the cost & complexity of foreign providers, remote technical support, foreign currency risks, and multiple service agreements.
Solution Overview
Private wide-area network (WAN) coverage in 220 countries. End-to-end managed solution including remote-end routers with DSL, Broadband, Ethernet or Wireless access options. High-performance MPLS and Ethernet platforms. Scalable to suit small-to-large office requirements and support for all data, voice and video applications.
Value Proposition
One-stop-shop for Australian domestic and International connectivity. Leverages fibre Broadband to deliver significant cost savings. Zero CAPEX requirement and fixed AUD billing. Backed by a Service Level Guarantee.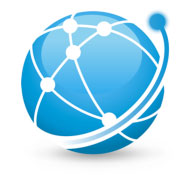 Optimal performance
Economical
Business grade
Guaranteed availability
Global coverage
Managed service