Internet Access Service
Business Challenge
Companies today need high capacity Internet & Cloud access wherever they do business. But they don't want the risk & complexity of dealing with foreign ISP's, remote technical support, foreign currency billing, and multiple service agreements.
Solution Overview
Business grade Internet access in 220 countries. Managed solution including remote-end routers with DSL, Broadband, Ethernet or Wireless access options. Unlimited usage – means fixed monthly fee, no data caps, no excess usage surcharges, and no speed "throttling".
Value Proposition
Centralized procurement for all domestic and International Internet services. Avoid dealing with multiple foreign ISP's. Consolidate Internet & VPN over a single access. Backed by a Service Level Guarantee.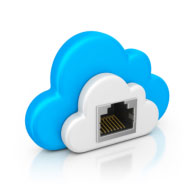 Economical
Unlimited usage
Business grade
Global coverage
Fixed price
Managed service