Cloud Backup Service
Business Challenge
Businesses are finding it increasingly complex and expensive to backup vital data across the enterprise. The problem is exacerbated with the increased use of mobile devices such as PCs, tablets and smartphones.
Solution Overview
Cloud based solution covering all servers, PCs, Macs and mobile devices, securely backed up to Tier IV grade Datacentre located in Australia. Data is securely encrypted at the source to ensure security in-transit. Comprehensive management and monitoring tools are provided.
Value Proposition
Failsafe backup platform for all data devices with no data storage limits. Delivers enterprise-wide disaster recovery capability. Significant savings when compared with the risk and TCO of hardware appliance based alternatives.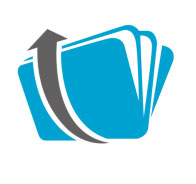 Cloud or appliance
Failsafe DR platform
Servers & end-points
PCs, Macs, Mobiles
24×7 availability
Management dashboard
Tier IV Datacentres