Cloud Compute Service
Business Challenge
Businesses are finding it increasingly complex and expensive to support IT processing demands across the enterprise. Keeping up with ever increasing processing and capacity demands is a constant challenge for IT departments.
Solution Overview
Cloud based solution offering unlimited on-demand processing and storage capacity, accessible via private Cloud connectivity or via the Internet. Data is securely stored in Tier-IV military-grade Datacentres. Comprehensive management and monitoring tools are also provided.
Value Proposition
Failsafe computing platform for all enterprise applications, with no capacity limitations. Scalable IT resources based on utility pricing model. Significant savings when compared with the risk and TCO of in-house hardware based alternatives.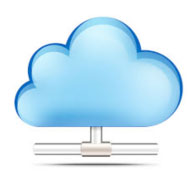 Economical
Flexible/Scalable
Processing & storage
Instant provisioning
24×7 availability
Management dashboard
Global Datacentres